Zoom the image with the mouse
Glam Fabric Geyser Grey - Leather Upholstery Fabric
Price:
$13.21
(Per Square Foot)
NOTE: Leather is sold by the square foot with a minimum purchase of 55 square feet.
1 yard of 54" wide fabric is comprised of about 17 -18 square feet of leather.
Alternative Views: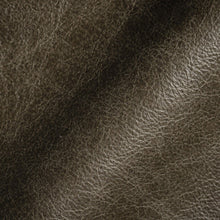 WARNING: Since Leather is a natural product, please note that there may be nicks, small holes, scratches, and slight variations in color due to the habitat of the animal. Leather has a higher amount of waste than fabric because of the animal's irregular shape. Please allow extra square footage to compensate for this and consult your uphosltery professional if you have any concerns. We do our best to aquire the best quality leather available.
Product Details
| Manufacturer | Glam Fabric |
| --- | --- |
| SKU | GF_GeyserGre |
| Categories | Leather Fabrics,Upholstery Fabrics,Grey Fabrics,Solid Fabrics,$100 - $200 Per Yard |
| Pattern | Solid |
| Color | Grey |
| NFPA-701 / CA-117 | Glam Fabric Geyser |
| Cleaning Code | W |
| Country of Origin | Italy |
| Content | Leather |
| Upholstery Grade | S |
| Double Rub Count | 50,000 |
FREE CONTINENTAL US SHIPPING ON ALL ORDERS OVER $200
All GLAM FABRIC is sold by the yard, except for the leather fabric, which is sold by the square foot. A yard is measured as 36 inches in length with the width being the manufactures width of the fabric (i.e. if you purchase 1 yard of a fabric with a width of 55 inches, you will receive a piece of fabric which is 36Ó long by 55Ó wide.)
All stock fabrics ship within 48-96 hours. We will confirm availability upon receipt of your order. If you prefer to check stock prior to placing an order, please email us the manufacturer, the pattern name or number, the color and the quantity. We will get back to you as quickly as possible with stock information.
DISCLAIMER
Images are subject to variation in color due to computer display and technical differences, and may not be exact to the original item as seen on your computer screen. GLAM FABRIC suggests you order a swatch should you have any concerns about exact color, as cut fabrics are non-returnable.
FABRIC SWATCHES. LIMIT 20 PER ORDER. USA ONLY.
Our swatch is a memo sample ranging from 3" x 3" to 12" x 18" in size. Swatch sizes are cut randomly and are we are unable to provide specific sizes. If you need a large sample, we recommend you order 1 yard of fabric.
Samples are not guaranteed for dye lot. If you need to match a specific dye lot, please request a cut for approval with your fabric order.
All swatches are shipped by first class mail. Please allow 7-10 days for transit time. Swatches normally ship within 48-72 hours upon receipt of your order. Occasionally, we might have back-orders, in which case we will advise you of the estimated ship time.
CUSTOMER REVIEWS
Mark Ruffalo
Sed ut perspiciatis unde omnis iste natus error sit voluptatem accusantium doloremque laudantium, totam rem aperiam, eaque ipsa quae ab illo inventore veritatis et Sed ut perspiciatis unde omnis iste natus error sit voluptatem accusantium doloremque laudantium, totam rem aperiam, eaque ipsa quae ab illo inventore veritatis et
Mark Ruffalo
Sed ut perspiciatis unde omnis iste natus error sit voluptatem accusantium doloremque laudantium, totam rem aperiam, eaque ipsa quae ab illo inventore veritatis et Sed ut perspiciatis unde omnis iste natus error sit voluptatem accusantium doloremque laudantium, totam rem aperiam, eaque ipsa quae ab illo inventore veritatis et
Mark Ruffalo
Sed ut perspiciatis unde omnis iste natus error sit voluptatem accusantium doloremque laudantium, totam rem aperiam, eaque ipsa quae ab illo inventore veritatis et Sed ut perspiciatis unde omnis iste natus error sit voluptatem accusantium doloremque laudantium, totam rem aperiam, eaque ipsa quae ab illo inventore veritatis et
Mark Ruffalo
Sed ut perspiciatis unde omnis iste natus error sit voluptatem accusantium doloremque laudantium, totam rem aperiam, eaque ipsa quae ab illo inventore veritatis et Sed ut perspiciatis unde omnis iste natus error sit voluptatem accusantium doloremque laudantium, totam rem aperiam, eaque ipsa quae ab illo inventore veritatis et